Eden Hotels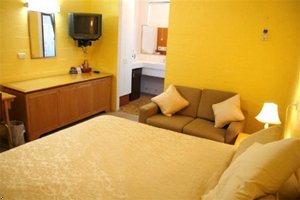 Best Western Coachmans Rest Motor Inn

81 Princes Highway
Eden, NW AU
Rating: MOBIL RATING:
Discover the unspoiled beauty of Eden and stay at the picturesque Best Western Coachman's Rest Motor Inn. Set on two acres and set back from the Princes Highway you will enjoy the relaxing country hospitality provided by your host. Whether on business or pleasure we have all your needs covered, one and two bedroom well appointed suites on one level. Relax with a pre-dinner drink at the bar before enjoying the delights of The Lamplighter a-la-carte Restaurant. All facilities are close at hand with shops, restaurants, clubs and ...
Comfort Inn Bayview

Princess Highway
Eden, NW AU
With fantastic views and quality accommodation, the Comfort Inn Bayview is the ideal holiday base to discover the endless range of activities in the region. Experience the captivating beauty with pristine beaches and the inspiring blue waters of Twofold Bay. See whales feeding as they migrate, drop a line at anytime, catch a wave or a rat at any of the breath taking local beaches. Best of all, you'll enjoy value for money accommodation and a place of quality to rest your head after sampling the area's delights. Also close to shops, ...
Check Hotel Availability
Worldwide Hotels