Katoomba Hotels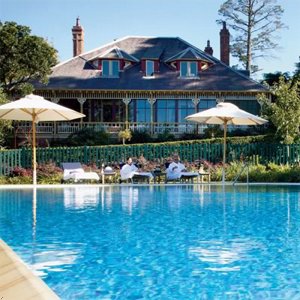 Lilianfels Blue Mountains

Lilianfels Avenue
Katoomba, NW AU
Rating: Star Rating 5
Set amidst Australia??s most breathtaking scenery in the world heritage listed national park. Lilianfels is an oasis of old world charm. Once the 19th century home of Sir Frederick Darley- chief justice of NSW. Lilianfels house has been beautifully restored and now houses the award-winning Darley??s restaurant. Set in two acres of English-style gardens and with spectacular views of the Jamison Valley- the adjoining 85 room country house has been elegantly designed and furnished to compliment the original residence. ...
Best Western Alpine Motor Inn

Corner Camp & Orient Street and Great Western Way
Katoomba, NW AU
Rating: MOBIL RATING: 4 STAR
Best Western Alpine Motor Inn is the perfect destination for tourists with its ideal location to experience the Blue Mountains World Heritage Region. Take a few days to enjoy the attractions and activities offered, and points of interest you really want to see at close hand. Enjoy a short walk to a superb lookout with panoramic views of the magnificent Three Sisters and the Jamison Valley. Explore the escarpments and endless blue vistas of the exhilarating Blue Mountains National Park. Warm and friendly staff and the manageme ...
Check Hotel Availability
Worldwide Hotels