Parkes Hotels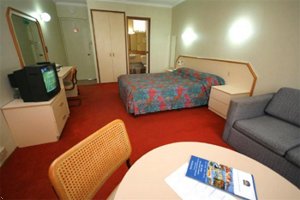 Comfort Inn Parkes International

18-30 Newell Highway
Parkes, NW AU
Country hospitality assured. Highway location with ground floor units. Licensed restaurant and cocktail lounge. Conference facilities and saltwater pool on property. Front Desk Hours: 7am-11pm. If arriving outside of these hours, please use night bell/phone. Children charged as adults at this hotel. Broadband Charge: 5.00/3 hour session. ...
Best Western Moonraker Motor Inn

444 Clarinda Street
Parkes, NW AU
Rating: MOBIL RATING:
The Best Western Moonraker Motor Inn offers queen size beds, ceiling fans, sofas, breakfast tables with bed and spa units available. The property adjoins Kelly Reserve and playground, and is close to the tennis court and golf practice. Wine and dine at Bryson's licensed restaurant and Cocktail Bar. ...
Check Hotel Availability
Worldwide Hotels