Sale Hotels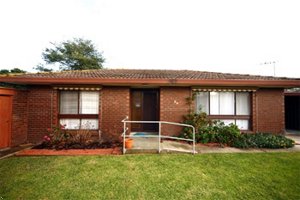 Best Western Aspen Motor Inn

342 York Street
Sale, VC AU
Rating: MOBIL RATING:
Star Rating: 3 1/2 Stars. Quiet, clean, award winning all ground floor motel, central to Gippsland's 90 mile beach, lake area and high country. Close to restaurants, shops, sports facilities, race courses and RAAF Base. ...
Comfort Inn King Avenue

20-26 Princes Highway
Sale, VC AU
Comfort Inn Princeton

25-41 Princes Highway
Sale, VC AU
Central Gippsland location. Quality Gippsland food and wine. Walking Distance to Shop. AU Star Rating 4. Front Desk Hours: 6am-9pm. If arriving outside of these hours, plese use night bell/phone. Childre charged as adults at this hotel. ...
Check Hotel Availability
Worldwide Hotels