Seymour Hotels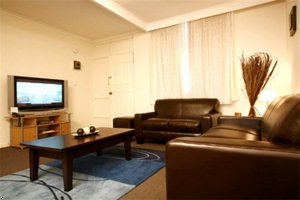 Comfort Inn Coach & Bushmans

66 Emily Street
Seymour, VC AU
8km to CBD. Close to shops, restaurants and attractions. Set in 1.5 acres of Nat'l Gardens. 0.2 km to Goulburn River. Large welcoming rooms. Comfortable and warm friendly staff. AU Star Rating 3.5 Front Desk Hours: 7am-10pm. If arriving outside of these hours, please use night bell/phone. Children charged as adults at this hotel. ...
Best Western New Crossing Place Motel

53 Emily Street
Seymour, VC AU
The Best Western New Crossing Place Motel is the ideal property for the weary traveller or the corporate guest. Offering unsurpassed service that include such things as wireless broadband, comprehensive channel line up of Austar Cable TV, Executive spa suites and large roomy family suites just to name a few. ...
Check Hotel Availability
Worldwide Hotels