Werribee Hotels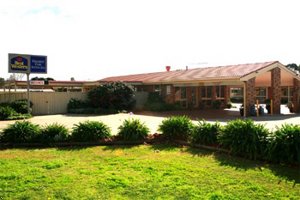 Best Western Werribee Park Motor Inn

112-124 Duncans Road
Werribee, AU
The Best Western Werribee Park Motor Inn is located in historical Werribee, 20 minutes via the freeway from the city of Melbourne. The Mansion at Werribee is a significant part of the history of Melbourne where you can experience this lovely old home as it was in the 1880's. There is also in the area, the Victorian Open Range Zoo, set on 200 hectares with animals such as rhinoceros, giraffes, zebras, antelopes and hippopotami. The Best Western Werribee Park Motor Inn is also close to good fishing in the bay as well as being close to major sh ...
Comfort Inn & Suites Werribee

6 Tower Road
Werribee, VC AU
Comfort Inn and Suites is 3.5 star property. It has 26 rooms, 6 of these being 2-bedroom fully self contained apartments. The property is located within walking distance to the Werribee CBD, where you will find a variety of restaurants, cafes and shops. CIS Werribee is in close proximity to the Equestrian Centre, Werribee Mansion, Rose Garden and Open Plains Zoo. Local phone charge: 0.80. Rates for two bedroom suites (FAM and APT roomcodes) are for 1-4 people. Children charged as adults at this hotel. Front Desk Hours: Mon-Sat 7am-10pm, Sun 7am-9pm. ...
Check Hotel Availability
Worldwide Hotels