Casteau Hotels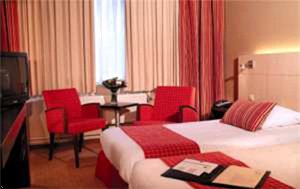 Best Western Casteau Resort S.A.

Chauseee De Bruxelles 38
Casteau, BE
This Casteau hotel is ideally located whether traveling for business or leisure while in Belgium. The Best Western Casteau Resort Hotel is near the Supreme Headquarters Allied Powers Europe (SHAPE), the central command of NATO military forces. Hotel guests are also near several business locations including Mac Tac, Holcim and Akzo Nobel. This Casteau hotel is 15 kilometers from the animal park, Parc Paradisio and 50 kilometers from attractions in Brussels, Belgium. Visitors are also close to re ...
Check Hotel Availability
Worldwide Hotels