Ieper Hotels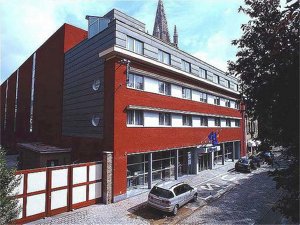 SINT JACOBSTRAAT 15
Ieper, BE
Rating: 3 Star - Local star rating,
Novotel Ieper Centrum is a 3 star hotel in the heart of the city centre. The medieval Cloth Hall and its belfry, the In Flanders Fields Museum and the famous Menin Gate are within walking distance. The hotel has 122 spacious airconditioned rooms, Foodsqu. are bar brasserie with terrace and 7 conference rooms for all your meetings and seminars. This hotel is equally suited to a business trip or a holiday in Ypres with your partner or family. Guests also enjoy the convenience of a private car park. ...
Best Western Flanders Lodge

Industrielaan 19
Ieper, BE
Rating: MOBIL RATING:
Stay at this Ypres, Belgium hotel and enjoy a host of convenient amenities while relaxing in the lush, green surroundings. The Best Western Flanders Lodge is surrounded by the historic World War I Ypres Salient, Menin Gate Memorial and the Somme Battlefields in Belgium. Hotel guests will also have easy access to nearby Brugge and Doornik. This chalet style retreat with log cabin d??cor offers well-appointed rooms equipped with all the amenities to ensure a comfortable stay. Other deluxe hotel amenities include a Wintergarden restauran ...
Check Hotel Availability
Worldwide Hotels