Kortrijk Hotels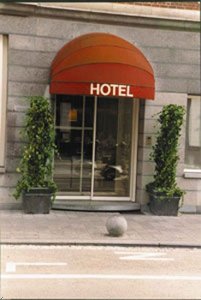 Hotel Belfort

Grote Markt 53
Kortrijk, BE
This 4-star Kortrijk, Belgium hotel is conveniently located on the scenic Market Place between the gothic Town Hall and the ancient Town Spire. The Best Western Hotel Belfort is centrally located and provides guests with easy access to the historic and cultural attractions of Kortrijk, Belgium. The hotel also features an onsite restaurant, Bistro 't Kopke. This hotel is a convenient choice for visitors traveling to Kortrijk. The hotel is only a few blocks from Kortrijk train station and bus terminal. Three nearby airports include Wevelgem Ai ...
Grand Hotel Damier

Grote Markt 41
Kortrijk, BE
Rating: unknown 4 Stars
At the Great Market square of this highly dynamic and trendy city in Flanders, guests will find an exceptional boutique and lifestyle hotel, with a fascinating history that goes back to the 14th century. Every room has its own intimate refined character, whilst the bar is classified as a monument. Located in the City, Motorway/ Highway Exit XPO 3 km, Exhibition Site Xpo Kortrijk 2 km, Scientific Atlanta (a Cisco company) 3.0 km, National Flaxmuseum 2.0 km, Flanders Fields 30.0 km, Beguinage 0.0 km, 'Kortrijk 1302' 1.0 km. ...
Check Hotel Availability
Worldwide Hotels