Turnhout Hotels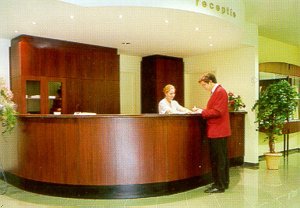 Best Western Turnhout City Hotel

STATIONSTRAAT 5
Turnhout, BE
This Turnhout, Belgium hotel is ideally located for business or pleasure near corporate offices, shopping, recreation and popular local attractions. The Best Western Turnhout City Hotel is within walking distance to shopping and dining in the city center. Visitors are also close to several theaters and museums. Additional city and tourism information can be obtained at www.turnhout.be. Corporate locations nearby include Philips Lighting, Proost, Soudzi and Janssens Pharmaceutical. Each well-appointed guest room features deluxe furniture with all the modern conven ...
Hotel Corsendonk Viane

Korte Vianenstraat 2
Turnhout, BE
Rating: Benelux Rating - 3 Stars
Hotel Viane is located in the centre of Turnhout, in the heart of the Benelux area, and within walking distance to the train station, city centre, shops, sights, numerous corporate offices, and highway E34 linking Brussels, Antwerp, and Eindhoven. This 4 star hotel offers well appointed rooms, conference and meeting facilities, free parking, health and beauty farm, full service restaurant, and most importantly, an attentive and welcoming staff. ...
Check Hotel Availability
Worldwide Hotels