Chinon Hotels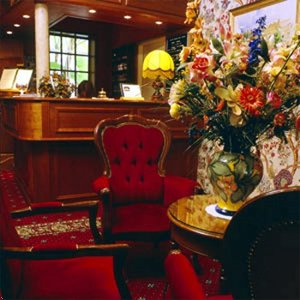 Arcantis Hotel Au Sans Souci

Plaine des Vaux
Chinon, FR
Rating: 2 STARS
Our recent and modern hotel with free closed parking propose you 33 wide rooms with all comfort and fully equipped with shower or bath- toilets- Canal and Canal satellite. Perfect for short- middle or long stays. Situated 5 minutes away from the charming Chinon s town center- in the heart of the Pays de Loire in La Vallee aux rois Kings valley- you will enjoy visiting the gorgeous castles of the region and discover the cellars of the famous wines OF Chinon. The reception is occupied until 09.00pm, Please get in ...
Best Western Hotel De France

47-49 Place du General de Gaulle F-37500
Chinon, FR
Rating: MOBIL RATING:
The Best Western Hotel de France offers you a beautifully renovated, 16th century building complete with stylish, comfortable rooms with balconies overlooking the chateau and a charming square with a fountain. Inside the hotel, we welcome you with authentic charm, comfort and respect for tradition. It is said that the most beautiful French is spoken here. Certainly the language is softer; the food is more flavorsome and the wine very drinkable. We are in the heart of the medieval Vieux Chinon with an easy and direct access to the chateau by foot or car. T ...
Check Hotel Availability
Worldwide Hotels