Rodez Hotels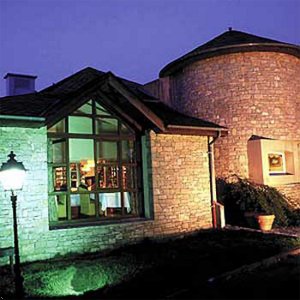 Best Western Causse Comtal

Route D'Espalio F-12630
Rodez, FR
Rating: MOBIL RATING:
The Best Western Causse Comtal is located in the middle of nature, offering you quiet, comfort and calm. Both leisure and business travelers will appreciate our fitness area, as well as the lounge with its warm fireplace and soothing piano bar. We offer a buffet breakfast for a nominal fee, lounge, indoor pool and concierge. Our rooms include cable television with canal plus, mini-bar, hairdryer, safe deposit box and 24-hour room service. At the Best Western Causse Comtal you will receive ...
46 Rue St Cyrice
Rodez, FR
Rating: 2 Star - Local star rating,
The Ibis Rodez Centre Cathedrale hotel is located in the heart of Rodez, a few minutes from the cathedral and the Convention Centre. Enjoy visiting nearby Conques, Tarn Gorges, Levezou and Pareloup lakes, Micropolis, Millau Viaduct and the most attracti. ve villages in France. Book one of our 45 airconditioned rooms with WiFi Internet of which 3 are for guests with limited mobility and make use of our amenities, a meeting room, restaurant, bar, snacks 24hrs, a terrace area and undercover pay p ...
Check Hotel Availability
Worldwide Hotels