Vitrolles Hotels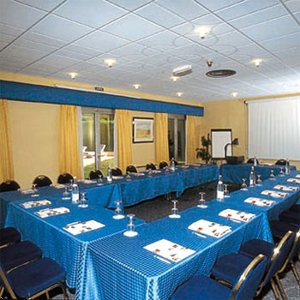 Best Western Marseille Aeroport

Facing the airport
Vitrolles, FR
Rating: MOBIL RATING:
Located in the very heart of the airport, the Best Western Hotel is the preferred place to combine business and leisure. Ideally located near all main economic centers (Marseille, Aix-en-Provence, Vitrolles/Marignane, Berre/Fos), our property will also allow you to take advantage of all majors sites offer in Provence (sea coast, Cezanne's landscapes, Lub??ron) We offer 120 fully equipped and soundproof rooms, five conference rooms, a restaurant, a bar, fitness room, outdoor swimming pool and tennis court. This hotel is in the b ...
24 Rue de Madrid
Vitrolles, FR
Rating: 3 Star - Local star rating, 3 House - French MICHELIN guide,
The Novotel Marseille Aeroport is located 5 min from Marseille Provence Airport, 10 min from the TGV station and 20 min from Marseille. This 3 star hotel is an ideal place to stay when travelling on business to Marseille or visiting various centres of ac. tivity in Aix en Provence. With a shuttle service to the airport terminals, the hotel offers 117 rooms and 12 meeting rooms. Our restaurant and bar are open until midnight. Guests also enjoy the benefit of a private car park and a swimming pool. ...
Check Hotel Availability
Worldwide Hotels