Slenaken Hotels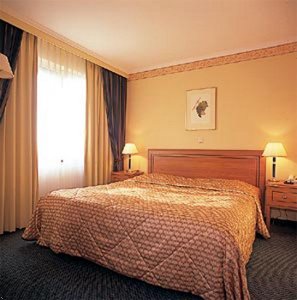 Best Western Hotel Slenaken

Heyenratherweg 4
Slenaken, NL
Rating: MOBIL RATING:
Best Western Hotel Slenaken is set amid the rolling landscape of Limburg, just outside the most southerly village in the Netherlands. A hotel with charm and character, it is situated high on a hill with views across the attractive Gulp Valley and Belgium. The surrounding countryside is perfect for hikers, cycling enthusiasts or for those who prefer their rural pursuits at a more leisurely pace. The hotel is very convenient for historic towns such as Maastricht, Aachen, Heerlen, Vaals, Valkenburg and Liege while the wooded Ardennes and Germany's Eifel r ...
Hampshire Classic - Klein Zwitserland

Grensweg 11
Slenaken, NL
Rating: 4 stars DELUXE
The Hotel has 27 stylishly decorated rooms, most with magnificent views over the hills. All rooms are equipped with a bathroom, and a living area with a writing desk, mini bar, safe, telephone, radio, cable TV and a balcony, terrace or French-balcony. In our restaurant you can choose from, half board menu or you can select a dish from the half board or from the ?? la Carte menus. Our dishes are all prepared with great attention to detail, and to a quality commensurate with what you would expect ...
Check Hotel Availability
Worldwide Hotels