Quanah Hotels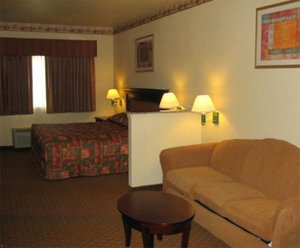 Knights Inn Quanah

1415 West 11th Street
Quanah, TX US
Recently Renovated. 25 inch Television with remote in all rooms. Extended Cable with HBO, ESPN 1 and 2. ...
Best Western Quanah Inn & Suites

1100 11th Street (Highway 287 W)
Quanah, TX US
Rating: 3
*** Pool & hot tub is closed until August 31st! *** Stay at this NEW Texas hotel while enjoying a complimentary continental breakfast and its unique setting in the historic Indian town of Quanah. The Best Western Quanah Inn is conveniently located off Highway 287. Hotel guests will have easy access to Copper Breaks State Park, Lake Pauline offering excellent fishing and Georgia Pacific Plant. Each spacious, well-appointed room features all the extras that make a difference while traveling including cable satellite televi ...
Check Hotel Availability
Worldwide Hotels